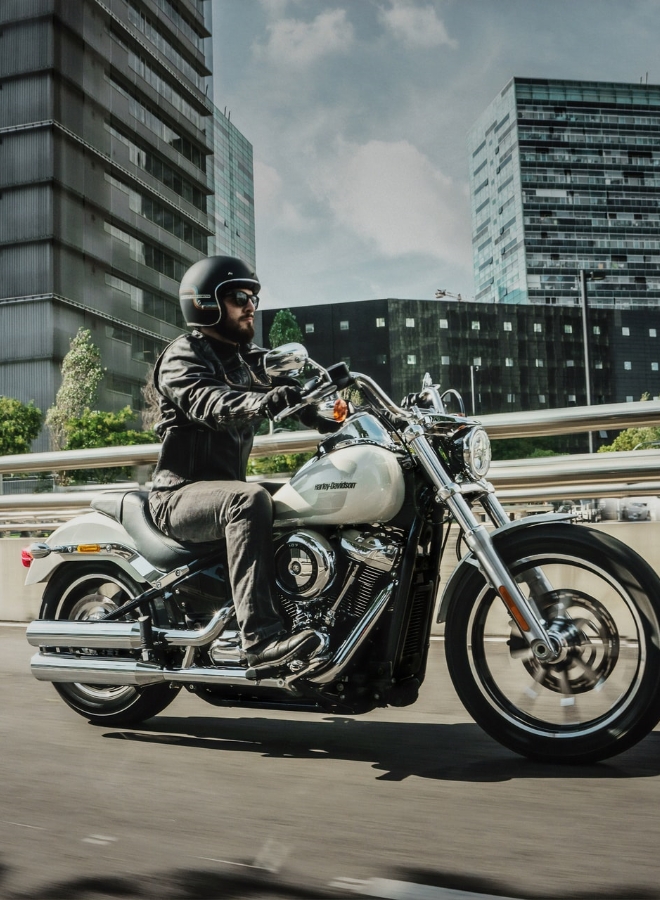 Welcome to Autobike
Helps you to find your next motorbike easily
The glamour of ten decades can be this timeless and modern. This motorcycle was, is and remains a design icon. A statement. This limited edition is an icon thanks to its attention to historic details. And its willingness to be glamorous. A fair bit from being modest. The generous use of chrome lends it its radiance. A true masterpiece.
Customized motorcycle. Not for sale. The vehicles shown are modified and equipped with third-party accessories and/or proprietary parts that are neither manufactured, distributed nor tested by BMW. BMW assumes no liability for the modifications (including the installation, characteristics and use of the accessories shown).
Our Categories
Inventory Types
Our Services
The Services We Provide
Our Categories
Latest Motorbikes
Samsung Lithium Ionen
Batteriezellen
30-40min
Fahrzeit Motocross
bis 6 Stunden
Fahrzeit Enduro
116kg (mit 2022 YZ450F Chassis)
Gewicht
1,7-2,3 Stunden (0-100%)
Ladedauer
Controller und Motor Wassergekühlt
Kühlsystem
Samsung Lithium Ionen
Batteriezellen
25-35min
Fahrzeit Motocross
bis 5 Stunden
Fahrzeit Enduro
113kg (mit 2022 YZ450F Chassis)
Gewicht
1,5-2 Stunden (0-100%)
Ladedauer
A STEP ABOVE WITH RIDER-FRIENDLY NATURE
Whether out for a grocery run or on a multi-week road trip, you will be optimally equipped for any adventure with the new Urban Collection. a cruiser full of character featuring a boxer engine with the highest cubic capacity we have ever built, plus timeless design features. 
Testimonials
What Clients Say about Us
I bought a Ducati Scrambler earlier this year the sales consultant was Bruce. It was a very pleasant experience that I will happily recommend to any other buyer. Great service and beautiful bikes. I really appreciate the service here.

Getting on the RT after selling my K1300S was a revelation in all aspects of motorcycle touring. For context, I live in Cape Town South Africa and tour extensively throughout our borders.

This is my first A licence bike. Within 2 minutes of riding I was comfortable and happy. Its allot more nimble than the R nine T I test rode and so much more exciting than my mates Enfields.